Screen Printing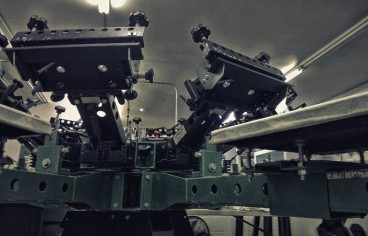 We look forward to printing your job, depending on yours or your organizations needs, we have the ability to print 1 piece or 10,000 pieces. We will work with you to make sure you job is completed with quality, accuracy and on time. We specialize in printing artwork with up to 8 spot colors. Request a quote now.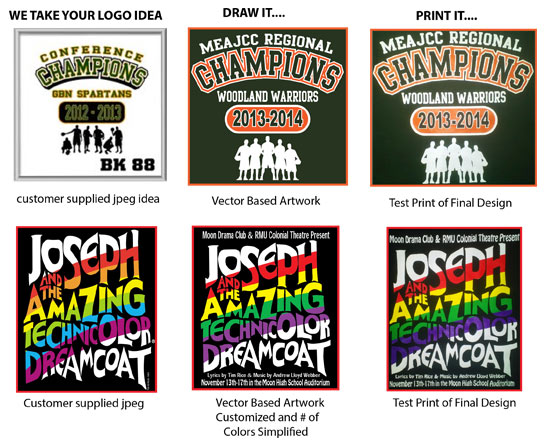 1 – 8 Color Design Examples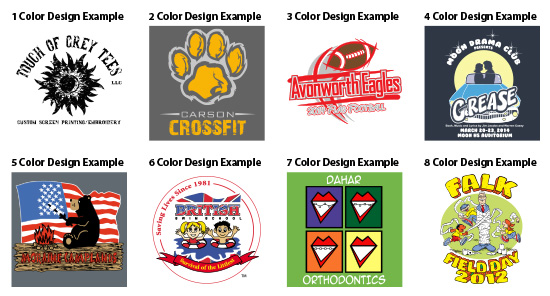 Halftone / Shading Designs
We can print simple halftone/shading designs also.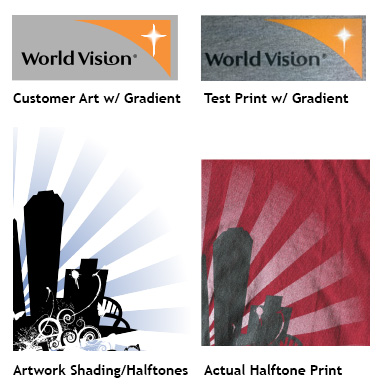 Correct Color Ink/Designs for Logos on Light & Dark Garments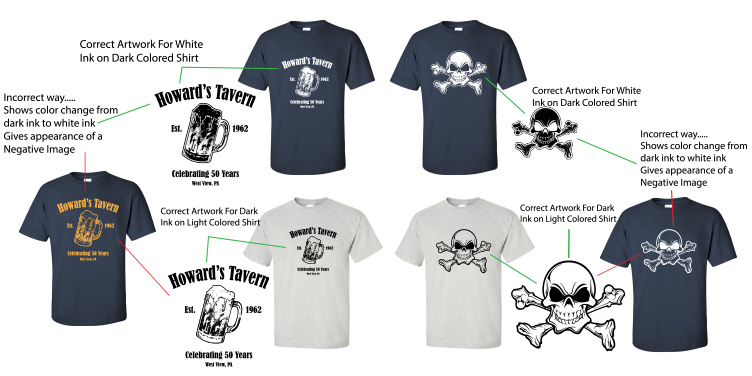 Please view the artwork requirement sections to see what logo formats are excepted for screen printing. Our art department can also help create whatever artwork you may need.
To see some of our work, browse our portfolio or stop into our showroom at our new location: 375 Rochester Rd.